April's Homemaking because she is the Winner of the Festive Porcelain Rose Tag Giveaway! April - you have won the set of Nine Halloween Gift Tags!!!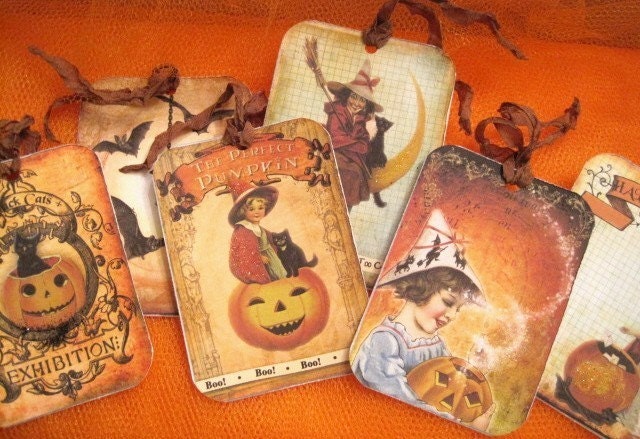 Thank you for everyone who entered to win these beautifully hand made tags by The Porcelain Rose! Be sure to check out the Etsy store to order some for the upcoming holiday's!
The lucky winner just because you made a purchase during this contest is Shannon @ Vintage Sparkle Chic – so go ahead & choose any three tag sets of your choice ($6.50 and under). Excited to see what you decide!
Ladies, please contact me with your shipping info. Thanks again, everyone! xoox, tracie