Features from Cottage Garden Party #1
I am so excited about how many of you shared your garden posts last week at Thursday's Cottage Garden Party! It was rainy here Thursday and Friday so I really enjoyed my morning coffee visiting each and every one of the links! So much great inspiration out there and so many beautiful plants I need to look into now for my own garden! I can't wait to see what you share this week!
A few gardens that I want to share with you this party are below ~ if you have a minute…please do take a peek by clicking on the photo!
I love seeing some vintage finds in the gardens! How cute is this gate in the garden of at Shabby Story?
Julie Marie over at Idyllhours introduced me to this new plant called Pink Drummonds Phlox…isn't it a lovely old fashioned bloomer…I am on the look out for one to bring home to my own gardens!
One of the sweetest links I found myself at was over at "Little Place I Call Home Sweet Home". This post is about three generations creating a little dream garden ~ I could see these photo's making it up on the wall and making a treasure for everyone involved in the project! Can I just mention this beautiful and talented momma has an album avail. for purchase too – click here to take a listen (It's pretty amazing!)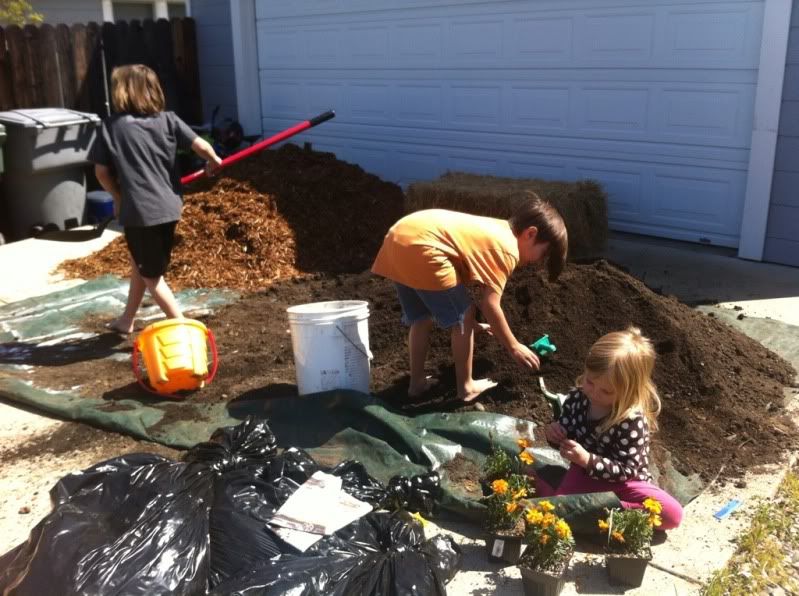 Another new flower that was introduced to me was this gorgeous one called Marsh Marigold from Simply Sophisticated. Isn't it pretty?
How about this post about about salvaged roses rescued and now look like this from Dragonfly Treasure…ummmm ~ wow!
I can't wait to see what ya'll share this Thursday!
& if you haven't already signed up for the Giveaway (on my side bar) please make sure you do! xoox, tracie