The Feathered Nest Giveaway!
A few weeks ago I saw a post on Facebook sharing this photo of The Feathered Nest's darling lavender sachet's. I of course had to browse this Facebook site, which led me to the Etsy store and then onto the most darling Blog!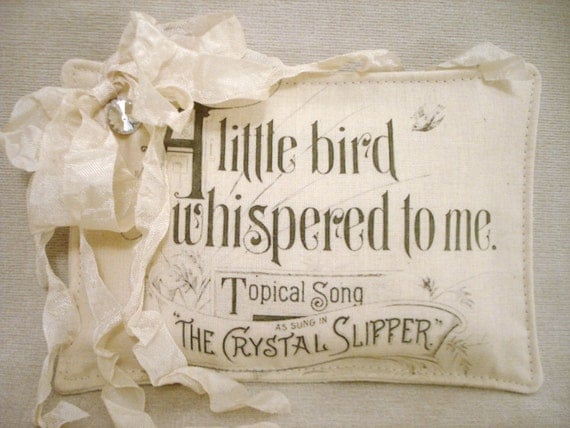 I clicked on the photo and it took me to the The Feathered Nest aka Sew Many Roses Etsy Shop. Four of these pretty creations were posted and so reasonably priced. I ordered this one! After thinking about my purchase, I went back the next morning and tried to order a few more, however they were all sold. So I contacted Dawn (the owner of this Etsy site) and asked her to let me know when she posted more – within a few days she contacted me with her new postings.
Go on, go on over by clicking HERE to see which sachet is your favorite? I hope there are some available for you to choose from! If not, you are in luck! Dawn from The Feathered Nest has offered three of these beautiful sachet's to three of Fishtail Cottage's readers.
Be sure to leave a separate comment for each entry you have participated in.
1. Be a follower of Fishtail Cottage Blog
2. Be a follower of The Feathered Nest and/or The Feathered Nest on Facebook
3. Visit The Feathered Nest aka Sew Many Roses Etsy Shop and tell me which item is your favorite.
4. Place an order in The Feathered Nest aka Sew Many Roses Etsy Shop (& be sure to let me know that you did).
5. Place this Giveaway on your blog sidebar or create a post about it to share with your readers.
6. Share this giveaway post on Facebook and let me know you did.
Best of luck to everyone (winner will be announced July 1st) xoxo tracie